Welcome

Private, in home, sessions serving Northern New Jersey, and surrounding areas such as Orange County in New York State.
We will come to your home and deal with ANY of your dogs issues including:
Aggression
(People or Other Dogs)
Group classes held in Wantage, Vernon and Branchville (Sussex County) New Jersey and New Milford-Warwick New York 
Puppy 101/Basic Obedience Classes offered in New Milford - Warwick NY, Branchville and Vernon NJ

AKC Canine Good Citizen (CGC) Classes and Testing offered in
New Milford-Warwick and Branchville NJ
AKC Community Canine (Advanced CGC) Classes and Testing offered in New Milford - Warwick NY and Branchville NJ
AKC Trick Dog Classes and Testing offered in New Milford NY and Branchville NJ
Therapy Dog Testing (Bright and Beautiful Therapy Dogs Inc.)
Classes and Testing offered at New Milford-Warwick NY and Branchville NJ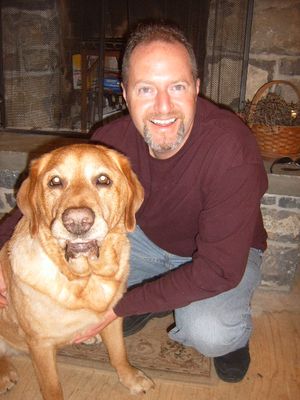 Currently I have been teaching owners to train their dogs since 2005, I have provided over 2,400 private behavioral lessons as well as hundreds of group classes. I reside in Wantage, NJ (Sussex County) with my, Rough Collie, Beauty. In November of 2022 I lost a great companion and teacher of other dogs, Dallas a Slovanian Kuvac. In March of 2012 I lost my best friend and the reason I became a Dog Trainer. Boo Boo, he was my very loyal Yellow Labrador Retriever who was my instructor as well as an instructor to all other dogs which he came in contact with. Boo and I won a few AKC Agility ribbons, he was an AKC Canine Good Citizen and he was a certified Therapy Dog in February of 2010. After several years of working as a postman, I socialized and met with man's best friend on a daily basis, I tapped into a natural talent I knew I always had but never knew how to utilize. In September of 2005 my dream became a reality. I discovered that a world renowned dog trainer named Diane Bauman had lived in my town. I introduced myself to her and immediately became one of her many apprentices. In 2007, I assisted Diane with an Agility book called "Agility Start to Finish."
          I began to use my natural talent to speak dog. Reading, watching, and interacting, I experienced all the wonders of a dog. By using their instincts and mine, I was able to get through to our canine friends. After observing training methods that worked, it was apparent to me that no two dogs are exactly the same. While studying dog behavior, obedience, sheep herding, tracking and agility (a favorite), I found myself falling in love with these animals.         

          I am a recommended trainer by several Veterinarians in my area namely the Vernon Veterinary Clinic in Vernon and Branchville Country Veterinary Clinic in Branchville and Jockey Hollow Veterinary practice in Warwick NY. I give educational seminars and assist Diane Bauman with seminars and evaluations of dogs. I volunteer my time at local animal shelters, training the problem dogs to help them to become more adoptable. I have helped certain clients find a suitable match from a shelter and I have guided them in the transitional stage of bringing their new dog home. I am available for private behavior sessions & private agility lessons. I offer group classes at Baumans Dog Dome in Wantage (Sussex County) and Jockey Hollow Veterinary in Warwick NY (Orange County). I was voted a Favorite Agility Instructor, for the 2009 Readers' Choice Awards in Tails magazine. In July 2010 I visited Best Friends Animal Sanctuary (Dogtown) in Kanab, Utah. While there I volunteered with many different breeds, and used my skills to teach many dogs different commands and calming techniques.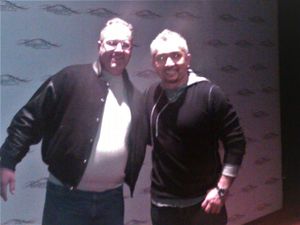 In the Spring of 2012, I became a New Jersey State Certified Animal Control Officer and through that course I was certified in Pet First Aid and Pet CPR. This class was the equivalent of 3 college credits and has given me even more tools to evaluate dogs, cats, and wildlife. In May of 2013 I became an AKC approved evaluator for the Canine Good Citizen (CGC) program. In October or 2016 my dog Dallas passed her Therapy Dog test and is now certified under The Bright and Beautiful Therapy Dogs. We now will be visiting several hospitals for the elderly and children.
          
          March 9th 2017, I became certified as a Certified Test Evaluator and Dallas Lee a "Test Dog" for The Bright and Beautiful Therapy Dogs, Inc. Now I will be able to evaluate and pass dogs that have that inner skill to help the elderly, children and sick with their visits. Owning a Therapy Dog is fulfilling, fun and entertaining, and an excellent way to give back to our communities with the help of our dogs. 
          In June of 2019, I became a Certified AKC Evaluator for the Trick Dog Program. In July of 2019, I was involved in finding and training a specific dog to be involved in a photo-shoot for a popular dog food company.